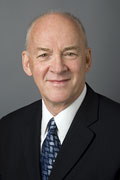 Overview
Roger Gurr is the Managing Partner of Roger Gurr & Associates, a Vancouver based executive compensation consulting firm that provides independent advice to Board Directors, CEOs, and Executive Management. Roger has over 20 years of consulting experience working with organizations in the development of pragmatic defensible compensation approaches to retain and motivate people to achieve business success and drive up organization and shareholder value.
Delivering Results
Roger works in all aspects of compensation and human resources with clients in both the private and para public sectors. He focuses primarily in the areas of CEO, board, executive and management compensation and corporate governance. He has developed compensation strategies, salary plans, annual bonus awards and long-term incentives for public sector organizations and local, regional, national and international companies – both private and publicly traded.
His experience includes working and consulting in the mining, oil and gas, forest products, financial, manufacturing, biotech, technology, service and para public sectors. During the past 8 years Roger has worked primarily with Western based (Canada & USA) medium sized publicly traded companies with market caps in the range of $25 million to $3 billion.
Areas of Expertise
Roger's areas of expertise include: job analysis and evaluation, salary management, reward and retention strategies for executives and management, performance based pay systems, annual and quarterly bonus plans, long-term incentive plans including stock options, restricted stock, shadow equity and performance units, executive contracts including change of control, acquisition and divestment rewards and termination provisions, director compensation and corporate governance.
He recently completed the Institute of Corporate Directors (ICD) 12 day Directors Education Program so is well aware of the governance issues related to executive and director pay and the need to design reward programs that are just and fair – appropriately balancing the needs of shareholders, executives and directors, while being supportive of business objectives.
Consulting & Board Experience
Prior to the formation (in 1998) of Roger Gurr & Associates, Roger was a Partner for a total of 15 years with two international compensation consulting firms – the HayGroup and Mercer Human Resource Consulting. He started his consulting career with Coopers & Lybrand (now PriceWaterhouseCoopers) as a Management Consultant in strategic planning, financial management and mergers & acquisitions. During his career he has worked in Algeria, Belgium, Canada, France, Sweden, Southern Africa, UK and USA. He is also fluent in French.
Roger is aware of the many challenges facing CEOs and Boards of Directors having had hands-on experience. As Managing Director of the Lesotho National Development Corporation, a development bank in Southern Africa, Roger's role was to provide leadership and counsel to the Corporation's main and subsidiary boards and to over 2500 employees. He also successfully negotiated their first line of credit from the World Bank.
As a consultant, Roger has worked with over 100 Boards of Directors and Board Committees. In developing compensation programs, typically he works with the Chair and Members of the Compensation Committee, the CEO and the Vice President, Human Resources. He makes frequent presentations to Executives and Boards on executive and director compensation, performance management, executive retention, succession planning, stock ownership guidelines and the governance of compensation.
Education
Certified Director by the Institute of Corporate Directors (ICD.D)
Certified Management Consultant (CMC)
Certified Compensation Professional (CCP)
Certified Management Accountant (CMA)
Diploma in Management from McGill University
B.Sc. Honours Degree in Physics from Bristol University, UK.
Affiliations
Member of the North American Faculty teaching in the program leading to the CCP designation.
Active member of the Institute of Corporate Directors of Canada and is a regular presenter to the ICD Venture Group (Vancouver) on trends and issues in executive and director compensation.